THE CO2 AIR PISTOL!
Re-designed, changed in mechanics for a better performance and here we go Pardus HTA CO2 pistol is ready.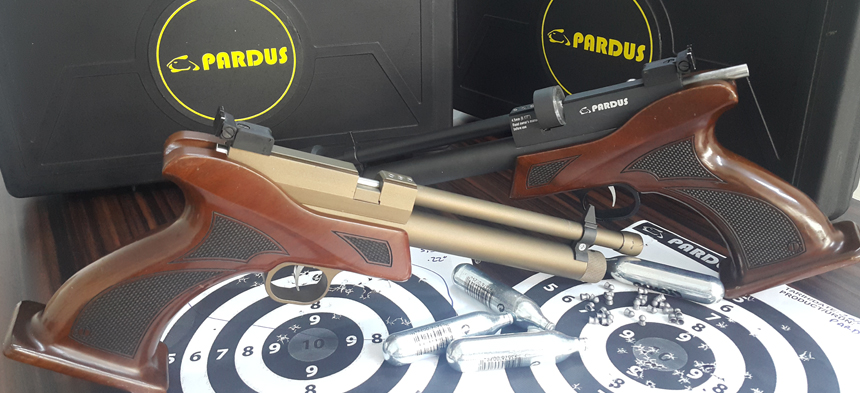 Pardus HTA uses CO2 tubes to operate and creates a standard of 6,5 Joule energy. The CO2 tube is placed in the main tube below the barrel and squeezed with the main tube cap while screwing in. The valve system and the puncher inside releases the CO in to the valve and that is kept until the trigger is pulled after cocking.
With a standard 12g CO2 tube, an average of 45-50 pellets can be shot with consistence energy. The energy dramatically comes down in just last a few shots. The best range on target on 4,5mm is from 15 to 20 meters. With 5,5mm that is possible to get the target up to 30 meters.
The feeding of pellets can be thru a single loading tray or with a multi-shot magazine which are both available in 4,5mm (.177") (9 rounds) and 5,5mm (.22") (7 rounds) calibers. Any make and type of pellets can be used with Pardus HTA. Both single shot tray and multi shot magazine have a magnet matching that provides the alignment and staying in place.
The starting set up of the product is with walnut machined hand grips. Either in varnish or oil finish. Glossy or matte black finish is a standard but can be also in different color cerakote available. Further the molding HTA will have a synthetic grip as well which will have a adaptor point for a long shouldering butt.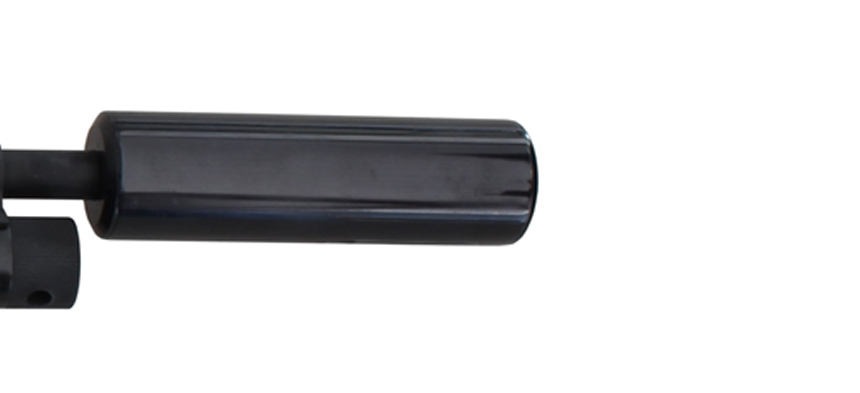 The sight set is adjustable made of plastic and metal parts. Even together with the silencer there is a perfect targeting view on sights. The silencer can be adapted to the edge threads after removing the protective cap.
The standard receiver design is to operate the cocking and loading handle from left side of the pistol for right hand users. However, right hand coking is also available for left hand users. The grip is straight and useful for both hands.